Join Zin Bistro in Supporting the Susan G. Koman For The Cure
---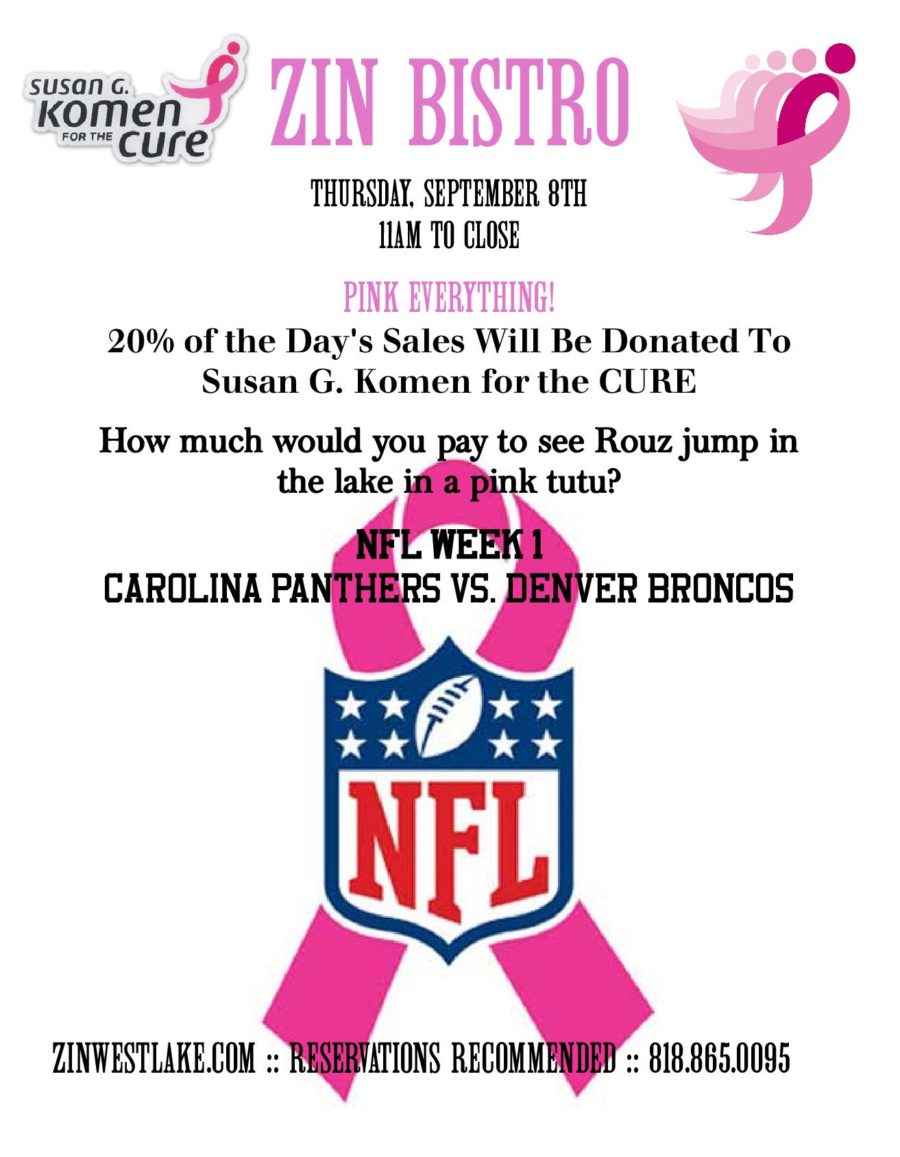 Zin Bistro Sponsors Fundraiser for Susan G. Koman for the Cure
The Zin Bistro family will be teaming up with Susan G. Koman for the Cure to put on an amazing breast cancer fundraiser that just so happens to fall on NFL Week 1! Join us for PINK EVERYTHING, Thursday, September 8th from 11am to close.
We will be donating 20% of the day's sales to Susan G. Komen for the Cure! We will also be collecting donations to see Rouz jump in the lake in a pink tutu!
Save your spots for a pink filled day watching the Carolina Panthers take on the Denver Broncos!
Make your OpenTable reservations at Zin Bistro on the lake or give us a call to save your spots 818-865-0095