Looking For The Perfect Holiday Venue? Look No Further!
---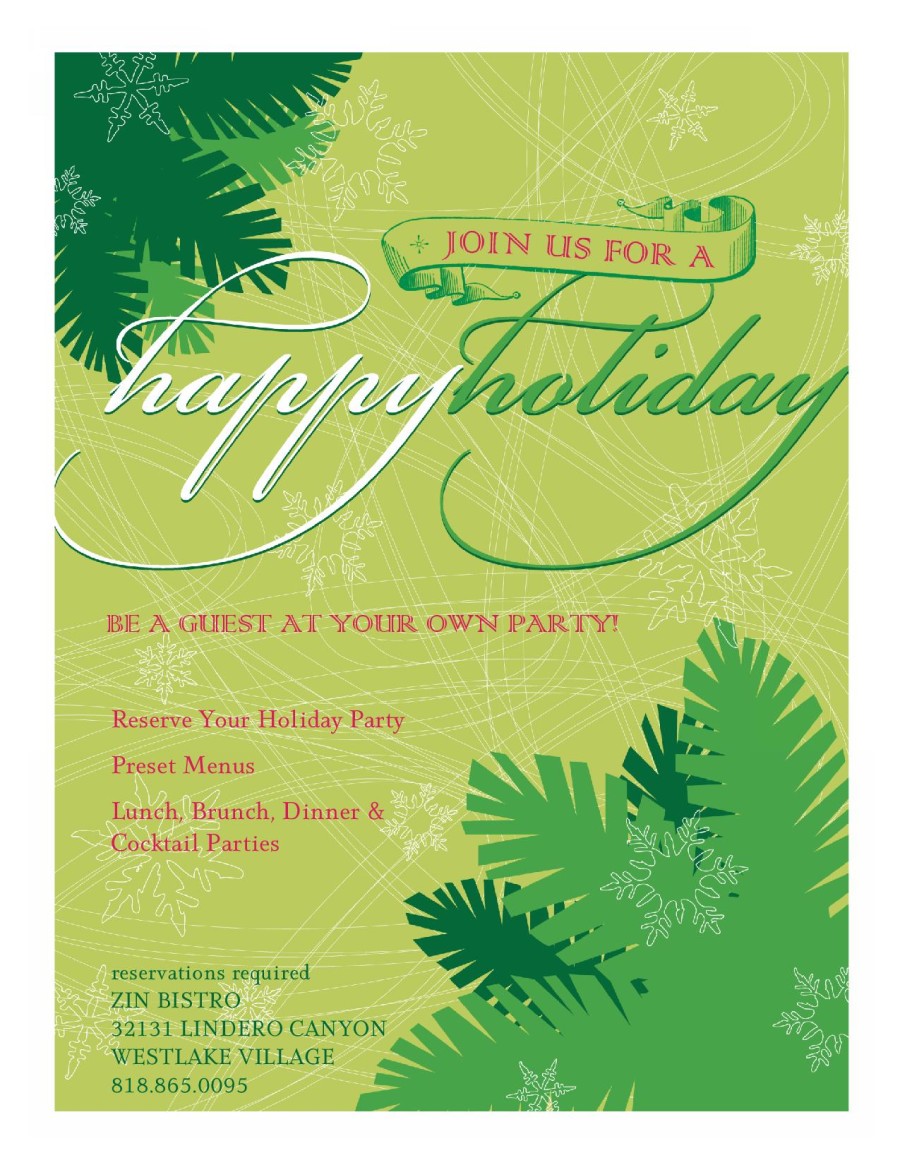 Take full advantage of the holiday season by letting Zin take care of your party needs!
Can you think of a better way to celebrate the holidays than with all of your loved ones with a beautiful lake backdrop? Neither can we! Let Zin Bistro Americana take care of everything this holiday season so that you can spend time with those who matter most.
No matter if you are looking to book a relaxing holiday brunch for your closest friends, a cocktail hour with your favorite coworkers, or anything in between, we are here to help! Our private dining room and extended patio offer the perfect locations for whatever you are planning for the holidays. The beautiful views of the lake don't hurt either!
We will work with you before you part to create a special menu, work with a private florist who will create your very own custom centerpieces, and order custom linens to ensure your theme is integrated throughout the space.
Contact us today to make your reservation for your Westlake Village holiday event!