Looking for a Place to Watch the Super Bowl? Get Down to Zin Bistro!
---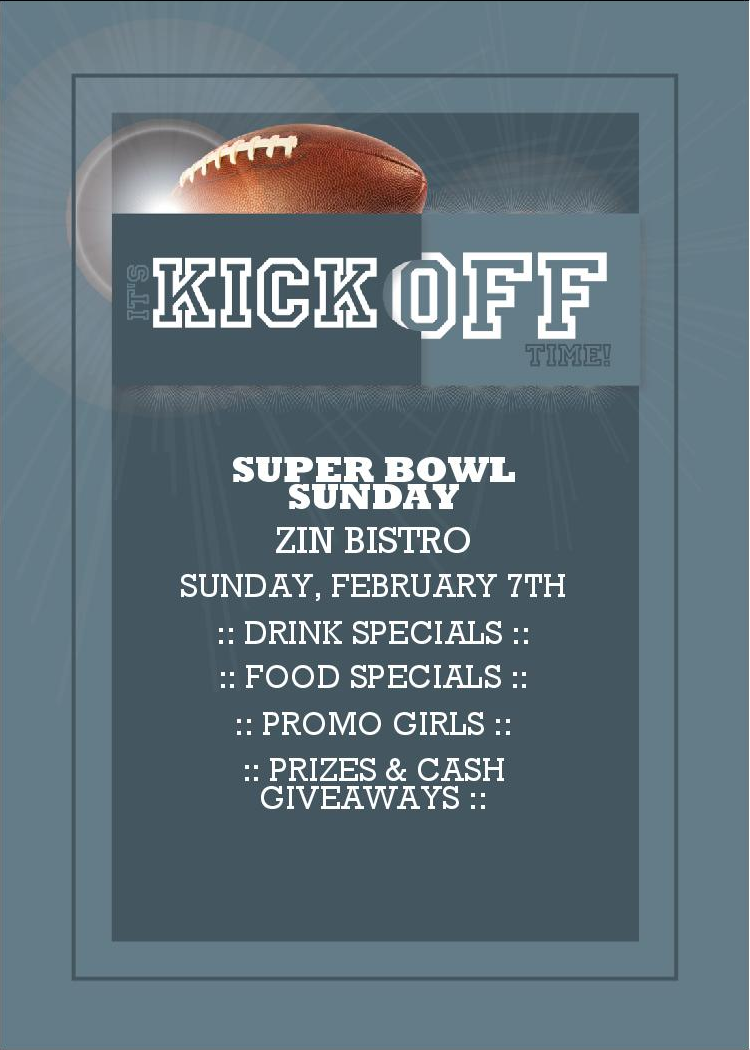 Why wait? Make reservations for your Super Bowl watching!
Don't miss Super Bowl Sunday at Zin Bistro Americana, located in Westlake Village. Come down to the relaxed, contemporary bistro on Sunday, February 7th to watch the game!
With lakeside waterproof TVs, drink specials, delicious eats, and promo girls, Zin Bistro will be the place to be for the game! As Game Day is just around the corner, be sure to make your reservations now.
Special occasions like the Super Bowl are our specialty! The lake at Westlake Village, California provides a unique backdrop and atmosphere for wonderful food and fun times. The lake-view dining just makes food and friends go better together! You won't want to miss our Super Bowl party and other upcoming festivities at this local hotspot.
To spice up the party, there will be prizes and cash giveaways, so don't wait; reserve your spot now at Zin Bistro Americana!