Support BIG Brothers BIG Sisters at Mercedes-Benz this Thursday with Zin Bistro!
---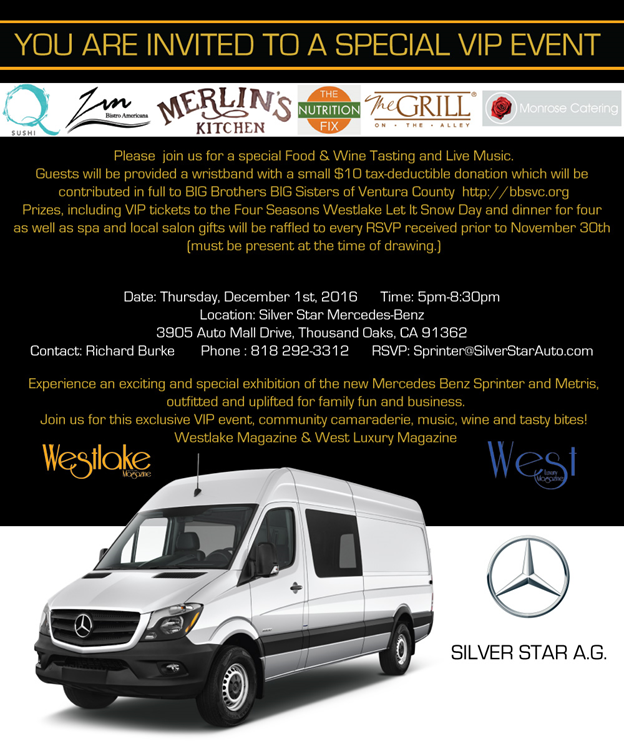 Zin Bistro at Exclusive VIP Event at Mercedes-Benz
Join Zin Bistro in supporting the BIG Brothers BIG Sisters of Ventura County and sample some delicious food! We will be joining Q Sushi, Merlin's Kitchen, the Nutrition Fix, the Grill on the Alley, and Monrose Catering at Silver Star Mercedes-Benz this Thursday, December 1st from 5:00pm to 8:30pm. This exclusive VIP event allows you to have fun while partaking in some community camaraderie, just in time to kick off the holiday season!
Any questions about the event? Please do not hesitate to contact us.