Annual Easter Brunch Buffet at Zin Bistro
---
Celebrating Easter in Westlake Village

Where will you be enjoying Easter in Westlake Village? Zin Bistro Americana invites you to join us for our Annual Easter Brunch Buffet! With seating availability from 10:00 a.m. until 2:00 p.m., you can head over to Zin Bistro after your pre-buffet festivities.
Reservations are highly recommended, as our amazing brunch tends to fill up quickly! Brunch for adults is $49 and $12 for children 12 and under. There will be live music throughout the day, making for the perfect ambiance to accompany your Easter indulging.
Our buffet brunch includes a signature dish station, chilled seafood, meat carving station, made-to-order pasta and omelets, salad station, waffle station, and of course, a dessert bar. Your cravings can be satisfied at the Annual Zin Bistro Easter Brunch Buffet!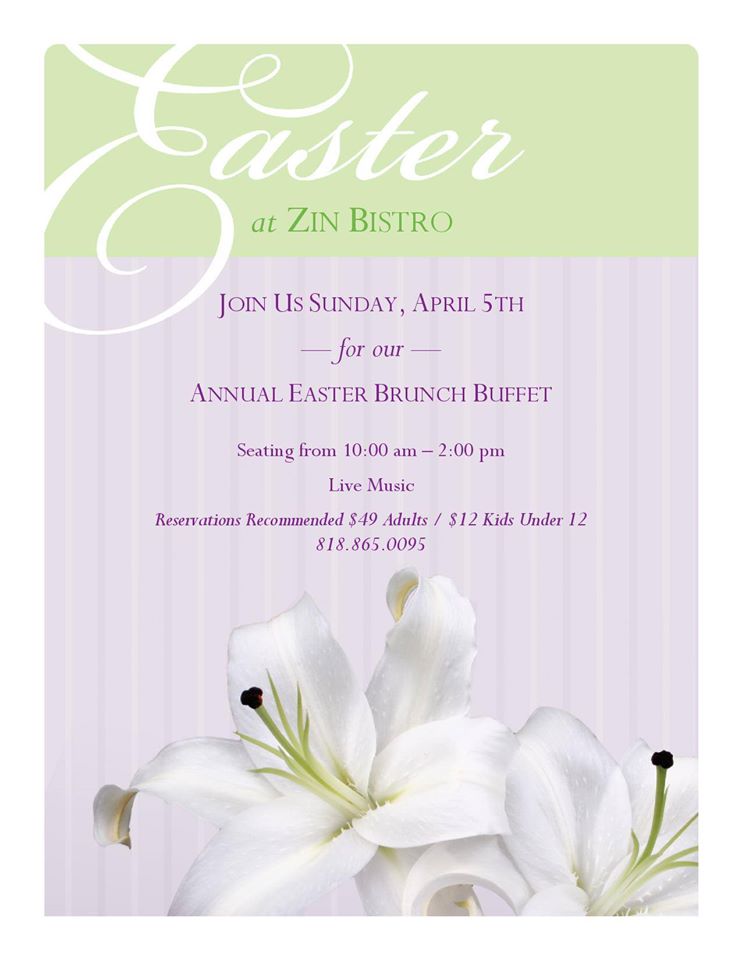 Make your reservations for an amazing Easter celebration in Westlake Village, California by calling Zin Bistro Americana today or making an online reservation!